As we know, sometimes you have to wait a long time, hidden usually, to capture that natural shot of your subject !
Monday saw me heading up to Inverness, and then Westwards, towards Shieldaig.
My camera was out on more than a few occasions, to capture those scenes, that sometimes come your way.
On Tuesday, I set myself up, with the hope of catching a "close up shot", of a curious deer or two.
Usually, they just blend in and dissapear into the bracken when they see you, or if you approach from upwind.
I didn't have long to wait, as soon, there came a couple wandering up the hillside, heading straight towards me.
Staying as quiet as possible, I waited until they were almost upon me, before I started to shoot away. I just hoped they wouldn't hear the camera in action !
Looks like he might have seen me ?
He comes closer for a nibble of the grass.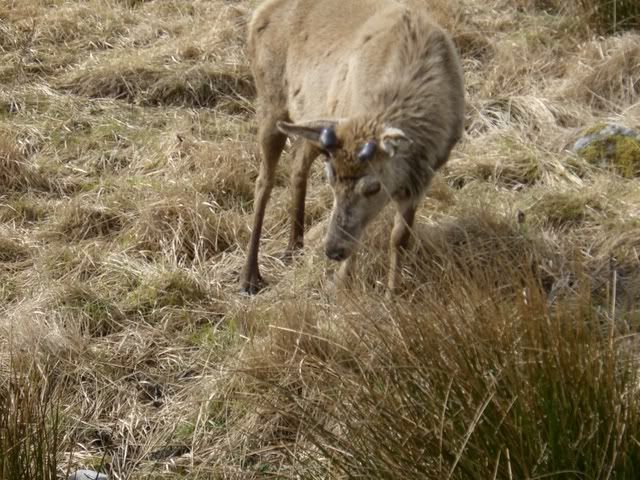 Surely he sees me now ? I'll have to leave my "hide"
Might have known...he just wanted to see what the souvenirs were like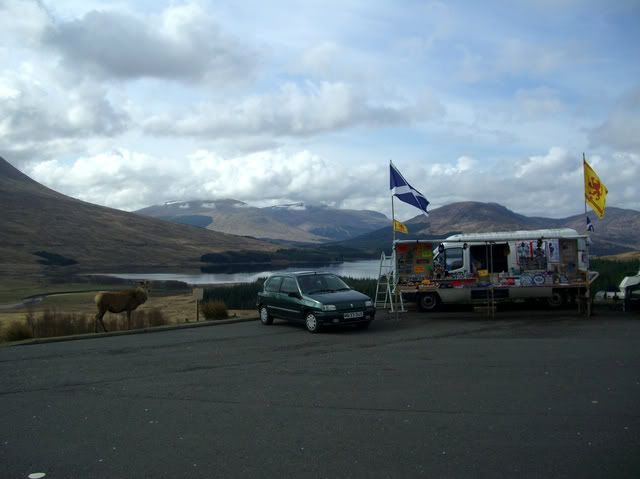 Made In China